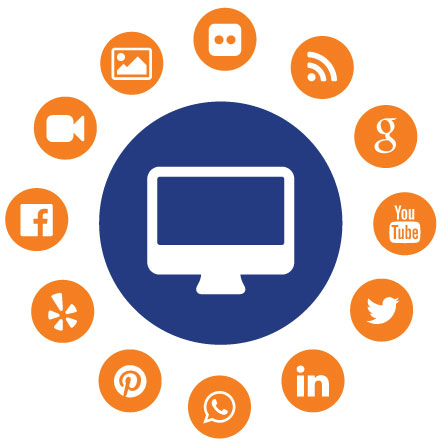 Introduction to Internet Marketing
Internet Marketing is an expression used to describe a variety of marketing tactics and initiatives engaged on the Internet, usually for purposes of driving traffic to a targeted website. This article presents a useful categorization of the many available platforms, systems and technologies available for Internet marketing purposes.
Internet Marketing Strategy
In general, effective Internet marketing initiatives treat the Internet first as a set of communications channels, then as a set of tools. When viewed as a set of communications channels, the Internet marketer recognizes each platform and technology as a means through which to communicate marketing messages to a specific audience.
The focus at this point is exclusively on the targeted markets, where they exist online, and the messaging to be delivered. Once the audience and messages are identified, the available platforms and technologies are evaluated for suitability for delivering the messages to the targeted audiences.
Types of Channels
Website
A company website is almost always the primary destination towards which most Internet marketing initiatives are designed to send traffic.
In casual terms, the company website is the center of the company's "online universe."
Landing Pages
Landing pages are usually pages within a company website crafted to support specific marketing initiatives. It is common for ads published on the various ad networks to link directly to some landing page. The landing page presents information expected by the audience, with their expectations initially set by the ad that originally caught their attention.
A website can have an arbitrary number of landing pages.
Entry Points
Entry points define the direct paths from an online location to your website (or whatever is the center of your online universe). These are the points of origin from which your audience will enter your website.
Examples of entry points include links placed in ads on advertising networks, or links placed in social media posts or in descriptions of videos on YouTube. The intention is to provide some way for customers to discover and then navigate to the company website, and frequently to a particular landing page designed specifically for the expected audience.
Points of Engagement
Points of engagement are the places where people somehow subscribe to listen to you (your company); usually they "Like" or "Follow" you until they unsubscribe.
Points of engagement facilitate two-way direct communications between your audience and your company; they enable you to shape your brand in real time and proactively manage your online reputation.
Supporting Elements
Supporting elements help your online visitors decide whether to further engage your organization, or go to the competition. For example, videos can educate your audience or help make the people in your company real and approachable. And blogs, white papers and technical articles can help establish your company's expertise and credibility.
Popular Channels
Most Internet marketing platforms, tools and systems typically serve some primary role (e.g., point of engagement, or supporting element).
Depending on the particular usage scenario, any platform or system may simultaneously serve in multiple roles. For example, a tutorial video on YouTube may simultaneously serve as a supporting element in that it helps to establish credibility and an entry point (with link in description to your company website), and also serve as a point of engagement if the comments area is enabled and you (or your company) routinely participate in the ongoing conversation in the comments.
This chart shows some of the more popular platforms, and the primary roles they serve in Internet marketing initiatives.

Bottom Line
There are many powerful Internet marketing platforms, tools and systems. When properly engaged, they can serve as powerful marketing instruments for your company. When poorly understood or misused, they can at least result in lost time and money, and at worst hurt your business if not properly utilized (Click here to read "Why Most Internet Marketing Services are Fraudulent").
An effective strategic communications planning effort (which Smart Access Media can conduct) will result in clear direction and solid rationale for any subsequent Internet marketing initiatives.