About Us
Our mission is to help our customers more effectively reach their customers through smart communications planning, website and marketplace analytics, and advanced technology.
The vision for a new company formalized as Smart Access IT, Inc. (dba Smart Access Media) began with the Internet going mainstream in the late 1990s. During that time Jeff Schaefer worked for Wells Fargo Bank as a lead developer and system architect for a mission-critical software system. During that time he observed substantial chaos in the landscape of website implementation technologies. The chaos originated from incomplete and incoherent standards, with vendors filling in the gaps as they rushed to market (consider the early browser wars). Surprisingly, the situation never fully stabilized, and even today there is frequently a large disconnect between website technology providers and their customers' needs. It is in that chaos where Jeff recognized opportunity to provide significant value.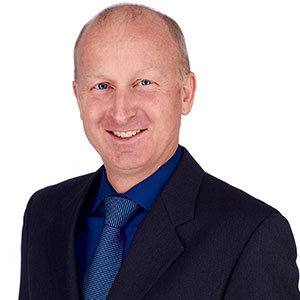 Jeff Schaefer
Our Unique Website Management System
With a firm grounding in the rigorous standards by which mission critical corporate systems are developed, along with expertise in sophisticated software system architectures, Jeff decided to design and build a next-generation website rendering, management, and hosting system that would solve technical and usability challenges existing solutions either solved insufficiently or did not attempt to address. The system is known as Blue Core CMS.
Blue Core CMS first went live in early 2005 at the time Smart Access IT, Inc. was established. Since those early days Blue Core CMS has undergone continual and substantial revisions and upgrades. Each major upgrade was made in response to either (1) marketplace demand for satisfying new use cases, or (2) emerging availability of major improvements to the constituent technologies.
The most recent major upgrade to Blue Core CMS was initiated in 2018 and involved a reworking of the deployment footprint to leverage the scalability afforded by microservices and cloud topologies, and advanced infrastructure services delivered by modern cloud providers. The fundamental architecture is now classified as a cloud-first architecture. These advances in the evolution of Blue Core CMS have, in turn, enabled satisfaction of several new and interesting corporate use cases for websites. The new use cases are particularly valuable for franchise businesses or franchise-like scenarios where an organization needs or wants a website dedicated to each of many regional offices or store locations.
Since entering the software development profession in 1995, Jeff has maintained a fascination with the business value of IT – specifically how and when businesses can leverage data analytics and emerging technology for strategic and tactical advantage in the marketplace. Understanding that technology must support business processes, the development of Blue Core CMS took place in conjunction with development of a few complementary services, resulting in a tremendously valuable set of marketplace offerings centered around Blue Core CMS.
Three-Part Managed Services Package:
Targeted communications planning, including measurement planning.
Websites built and managed through Blue Core CMS.
Website analytics prescribed by the targeted communications plan and measurement plan to inform future marketing decisions. Marketplace analytics with data sourced from commercial data aggregators provides deep marketplace insights useful for informing major strategic and tactical decisions.
The philosophy guiding our three-part managed services package is based on the recognition that websites are primarily a communications channel for our customers to reach their customers. And what's most important is the messaging, not the technology (although the technology is important). Consequently, any business value will be derived from the facilitation of a new or ongoing exchange of ideas between our customers and their sales prospects and customers.
Our targeted communications planning process, combined with ongoing website traffic analytics, ensures our customers are getting their messages across and otherwise effectively engaging their primary audiences. Our special technology, Blue Core CMS, ties it all together as a powerful delivery platform.
Further Reading: